NEWS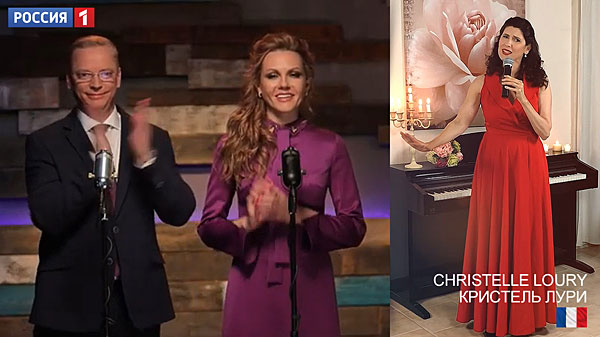 Road to Yalta Festival
Christelle Loury finalist for France
Christelle Loury represented France among 15 candidates from 14 semi-finalist countries. She moved the jury.
More informations (in french)
More informations (in russian)
LAST VIDEO
Christelle Loury performed Edith Piaf in Kaliningrad
Christelle Loury and the Orchestra of Russian Folk Instruments in Kaliningrad / Conductor: Andrey Stepanenko / Organ + / Mikael Tariverdiev International Festival
See the 8 songs of the concert on YouTube
BIOGRAPHY
Christelle is a french singer
Christelle Loury is a french singer and song-writer who created tributes to Edith Piaf, Juliette Gréco, Barbara, Paris and other great French performers. She sings in France, in Russia and in the world.
BIOGRAPHY